Your Donation's Are Tax Deductible
Eastern Montana Community Mental Health Center is a Non-Profit 501c (3) Corporation
Click here to download and print our DONATION FORM >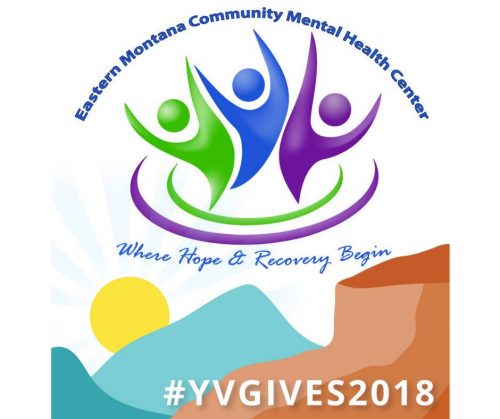 Support Eastern Montana Community Mental Health Center on May 3rd-4th for Yellowstone Valley Gives; a fun, easy and flexible way to give and learn more about our organization!
How Does It Work?
Visit YellowstoneGives.org, choose a charity, and donate. It's simple! After registering online, all donations collected are deposited electronically directly into each nonprofit's bank account within 24-48 hours. A small percent of the donations brought in may be deducted to cover processing and administrative fees, although all donors have the opportunity to cover those costs (and most of them will) so that the charity realizes the full donation. There is nothing to lose!
Visit our donation page on YellowstoneGives.org
---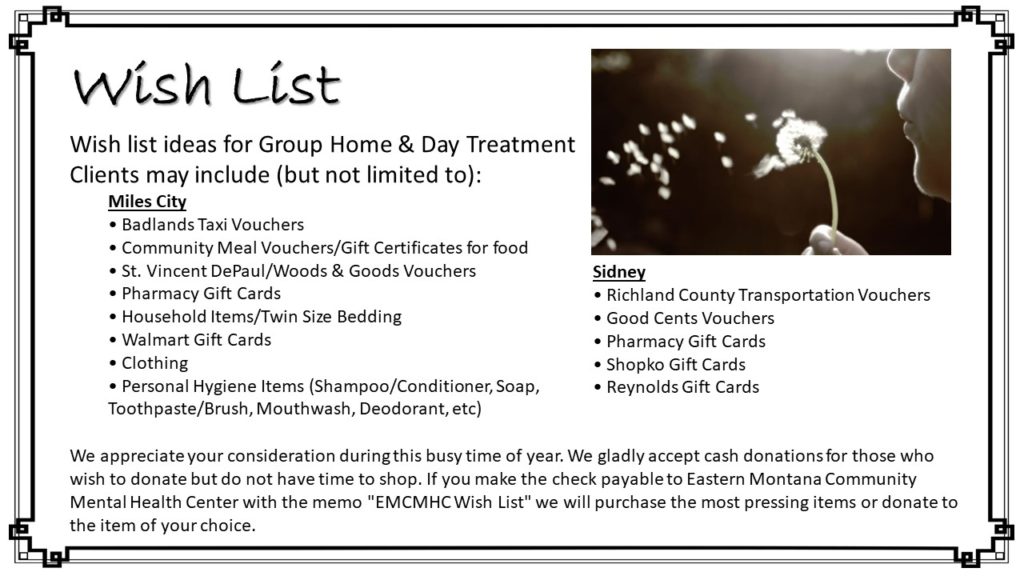 ---
Donate now via PayPal.
---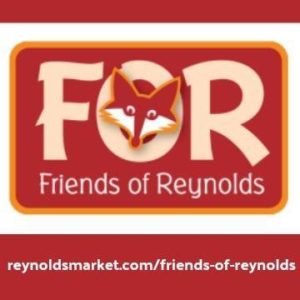 EMCMHC has been selected for the Friends of Reynolds Program in Miles City & Sidney. You can help us provide additional community opportunities and experiences for our Day Treatment clients by mentioning "1170" (in Miles City) or "1025" (in Sidney) prior to checkout at Reynolds Market.
The Friends of Reynolds (FOR) program is an easy and convenient way to raise funds for our nonprofit organization every time you shop at Reynolds. The more people who use EMCMHC's code, the more the organization earns. Reynolds will contribute 1-3% of purchases back to our organization.
Thank you for your support!